About Us
Veteran owned & operated. We were the

Veteran-Owned Small Business of the Year in 2019

, as named by the Small Business Administration (SBA) for the eastern Missouri region.

Named the National 2021-2022 Large Retailer of the Year by the APA (Awards & Personalization Association)

Founded in 1968

Please Like and Follow us on Facebook!
Arch Engraving has 2 locations in the St. Louis, Missouri metro area. We are a terrific source for:
Awards, plaques, trophies & recognition products of all kinds
Nametags
Signs - interior, exterior, Braille/ADA and more for office, home, industrial, garden, parks, golf courses, indoor, outdoor ... you name it
Bronze and aluminum permanent recognition plaques and signs
Personalized gifts for business or personal
Promotional/logo products
Custom engraving on customer-supplied items
And ... Industrial parts fabrication & marking:
ID tags, nameplates, control panels, industrial signage & more
---
Fenton:
254 Northwest Blvd. Fenton MO 63026
Fenton showroom, manufacturing & HQ office hours:
Monday 10:00a-4:30p; Tues.-Fri. 8:00 am - 4:30 pm Other days/times by appointment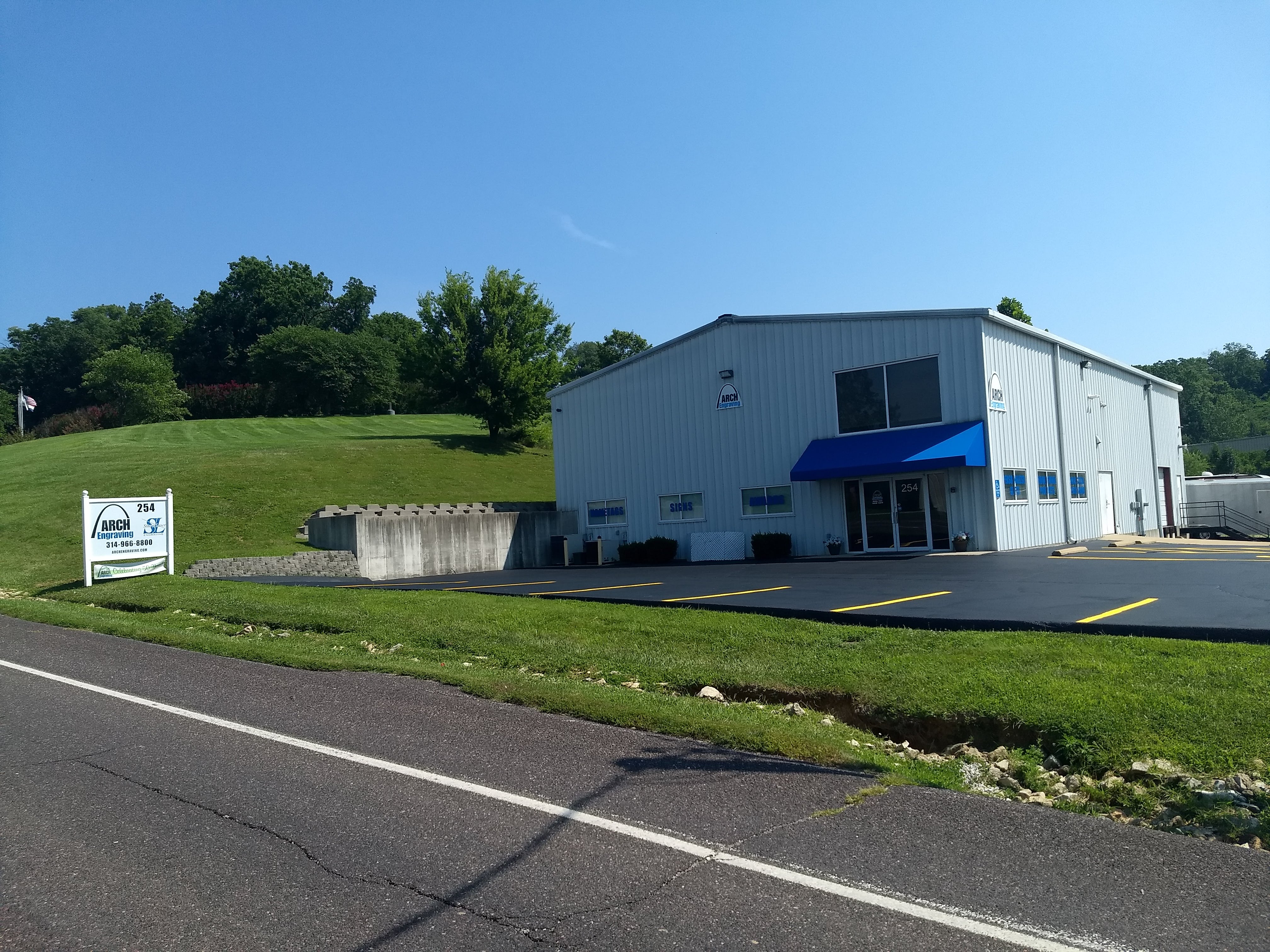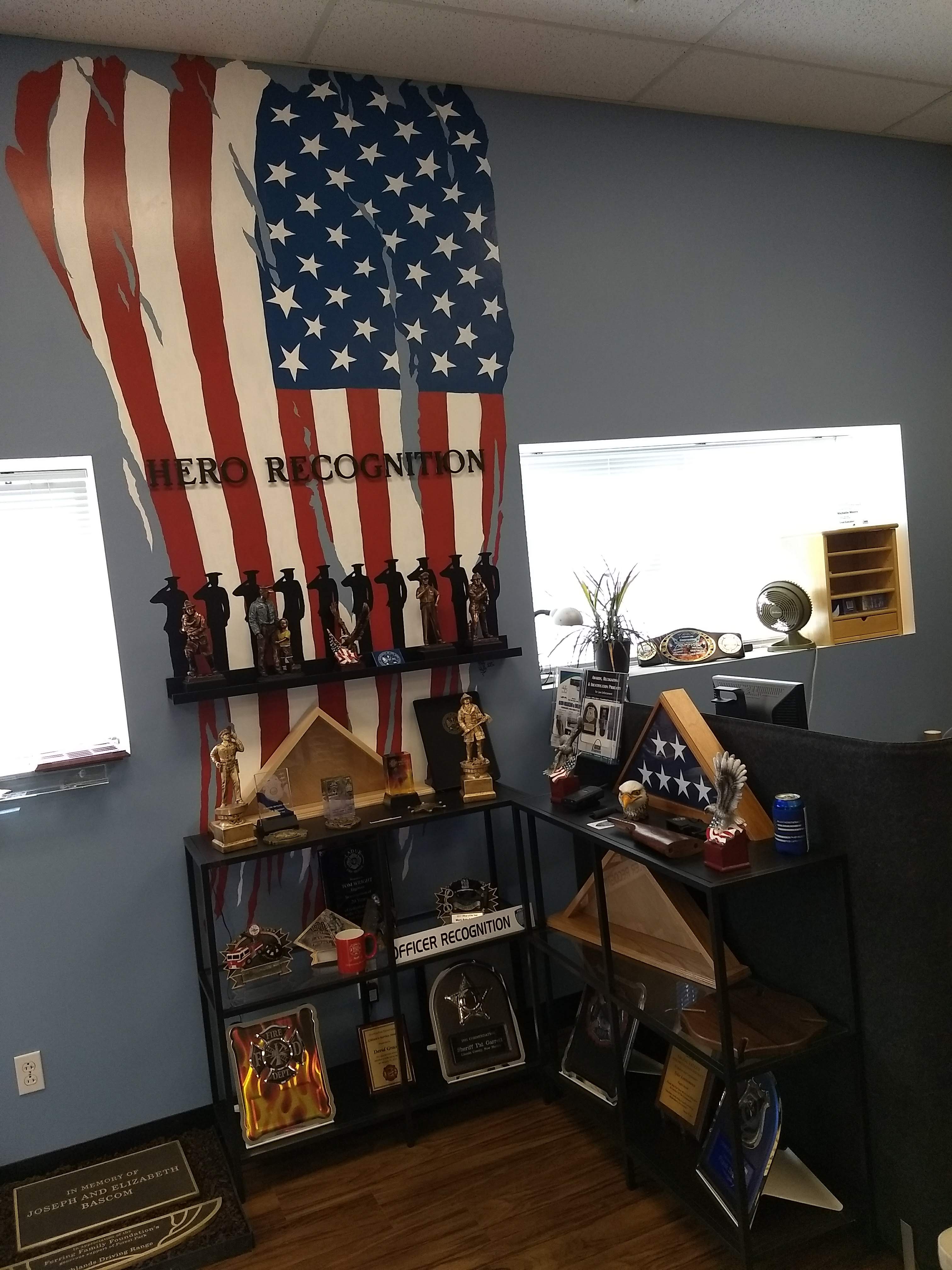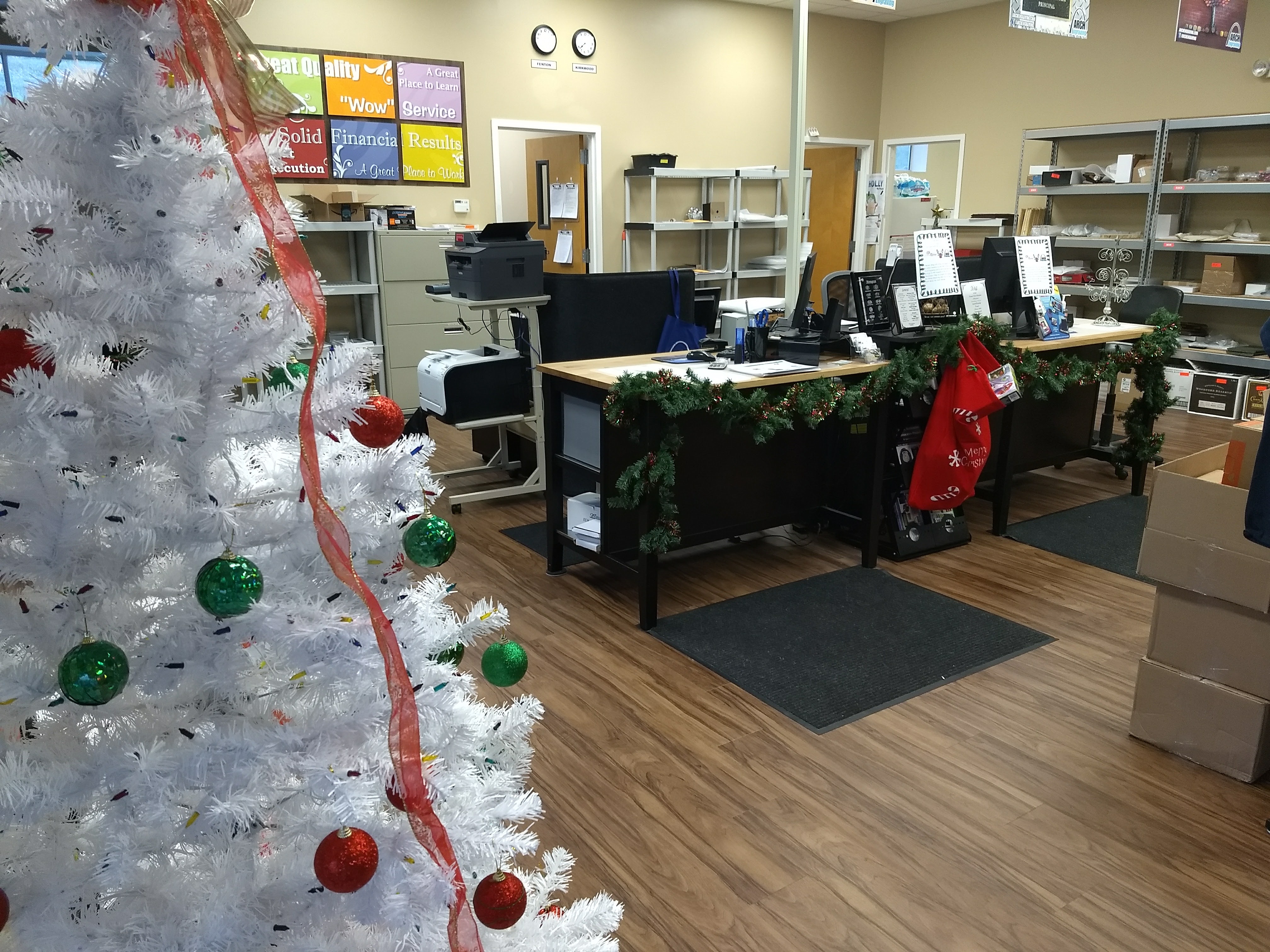 ---
Kirkwood:
219 S. Kirkwood Road Kirkwood, MO 63122

Kirkwood showroom hours:
ONLY OPEN TUES., WED. & THURS. 8:30a-5:00p. CLOSED FOR LUNCH 1:00-1:30.
Other days/times by appointment

Click here for into about parking at our Kirkwood facility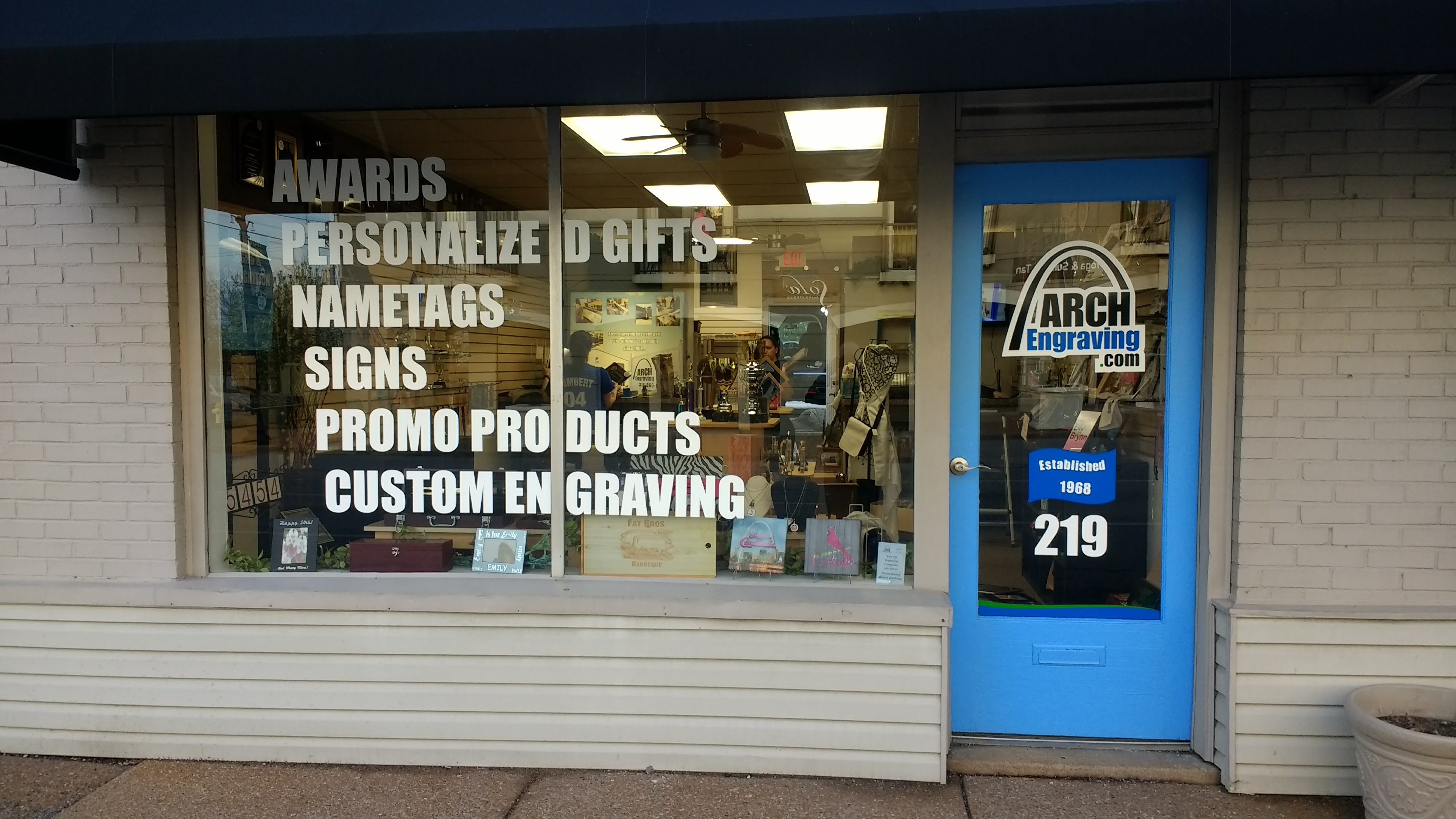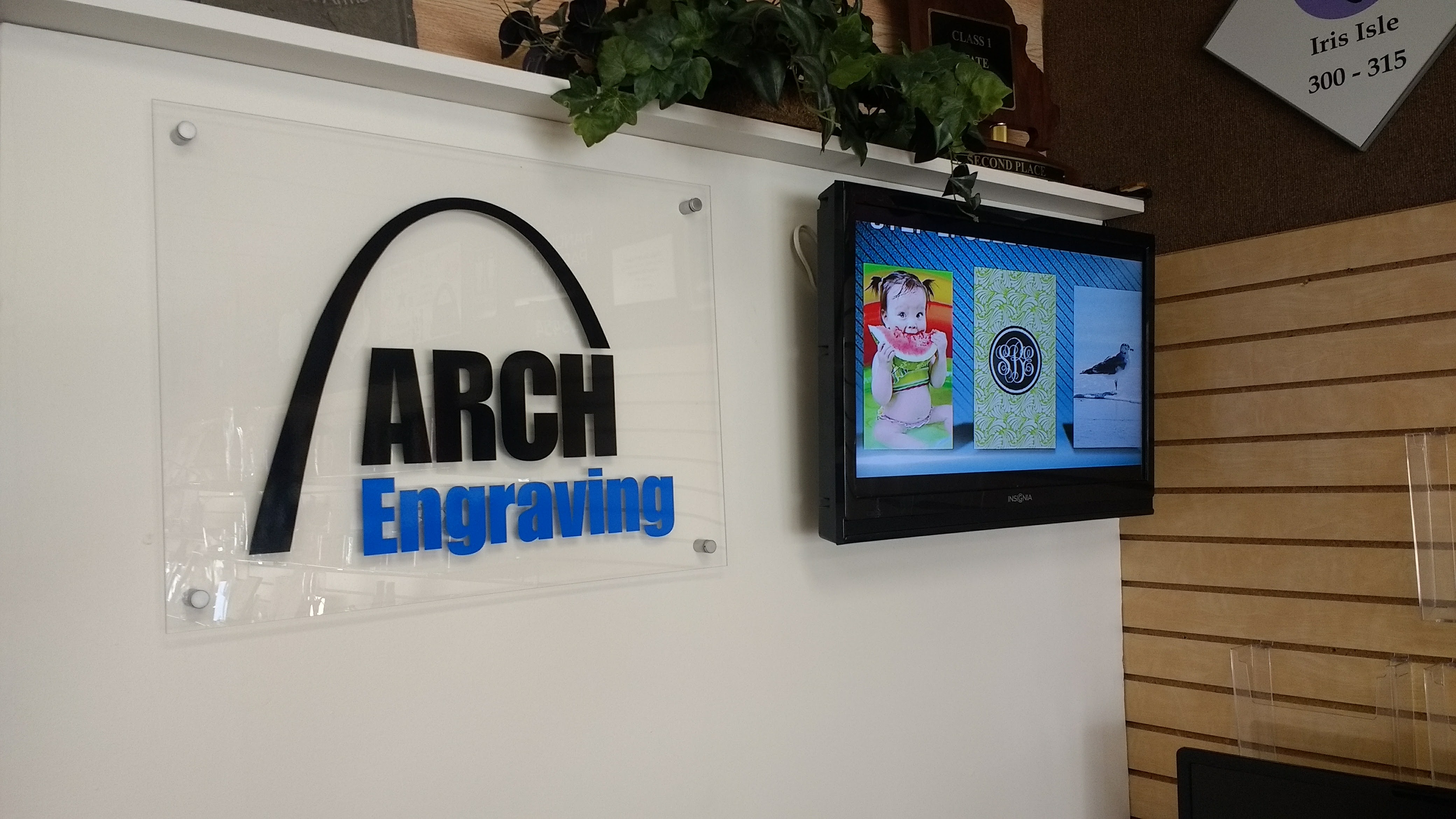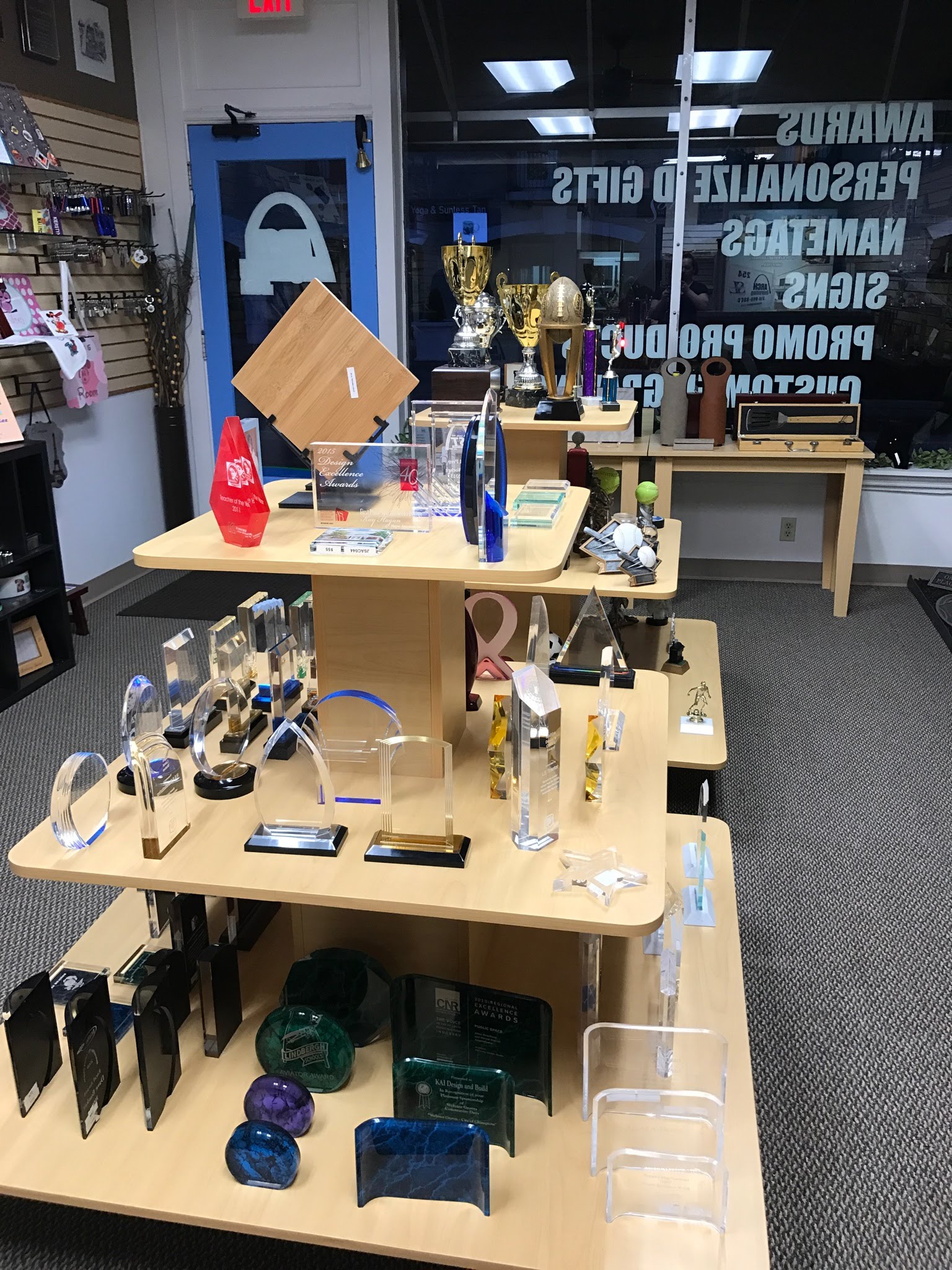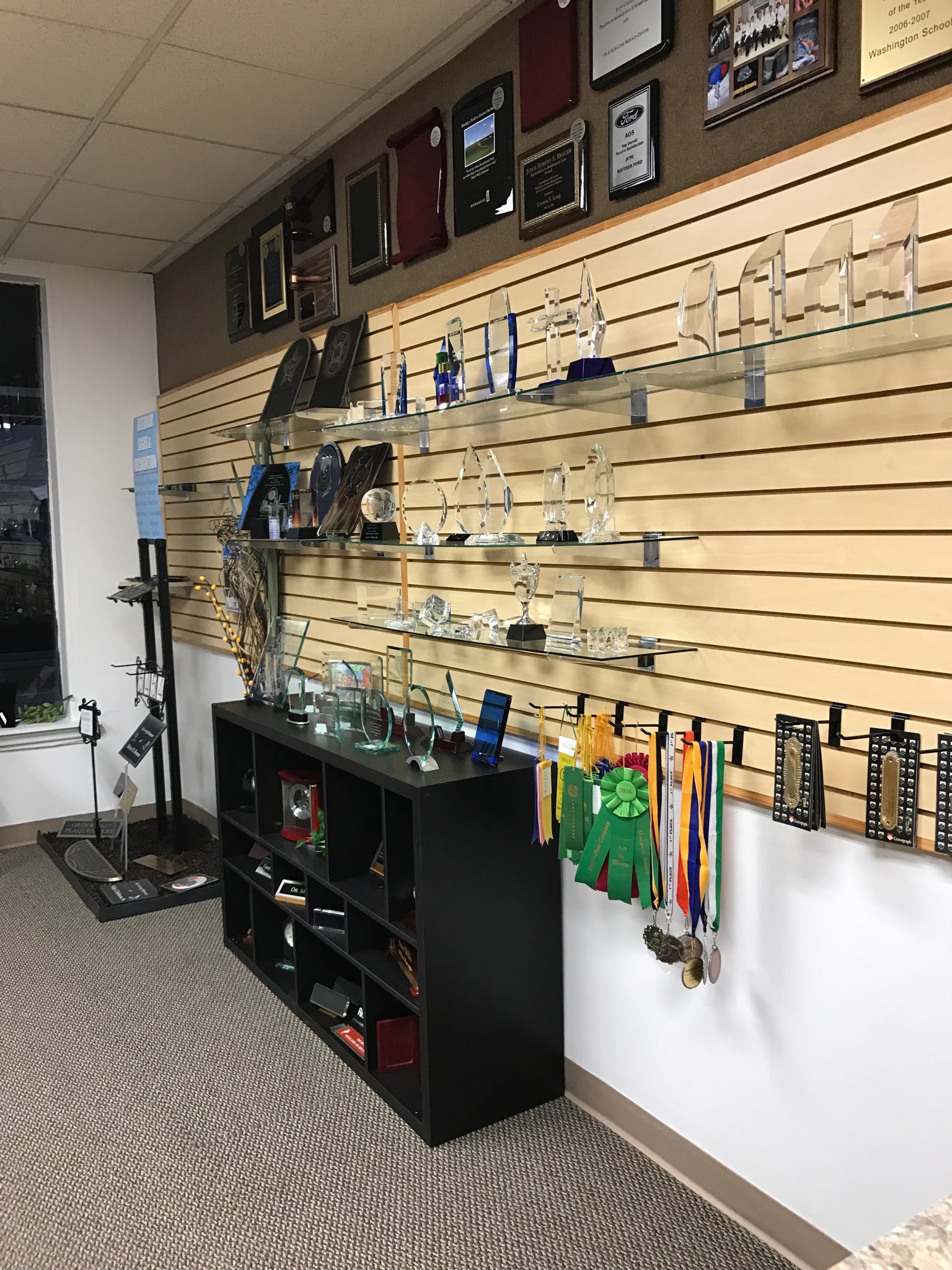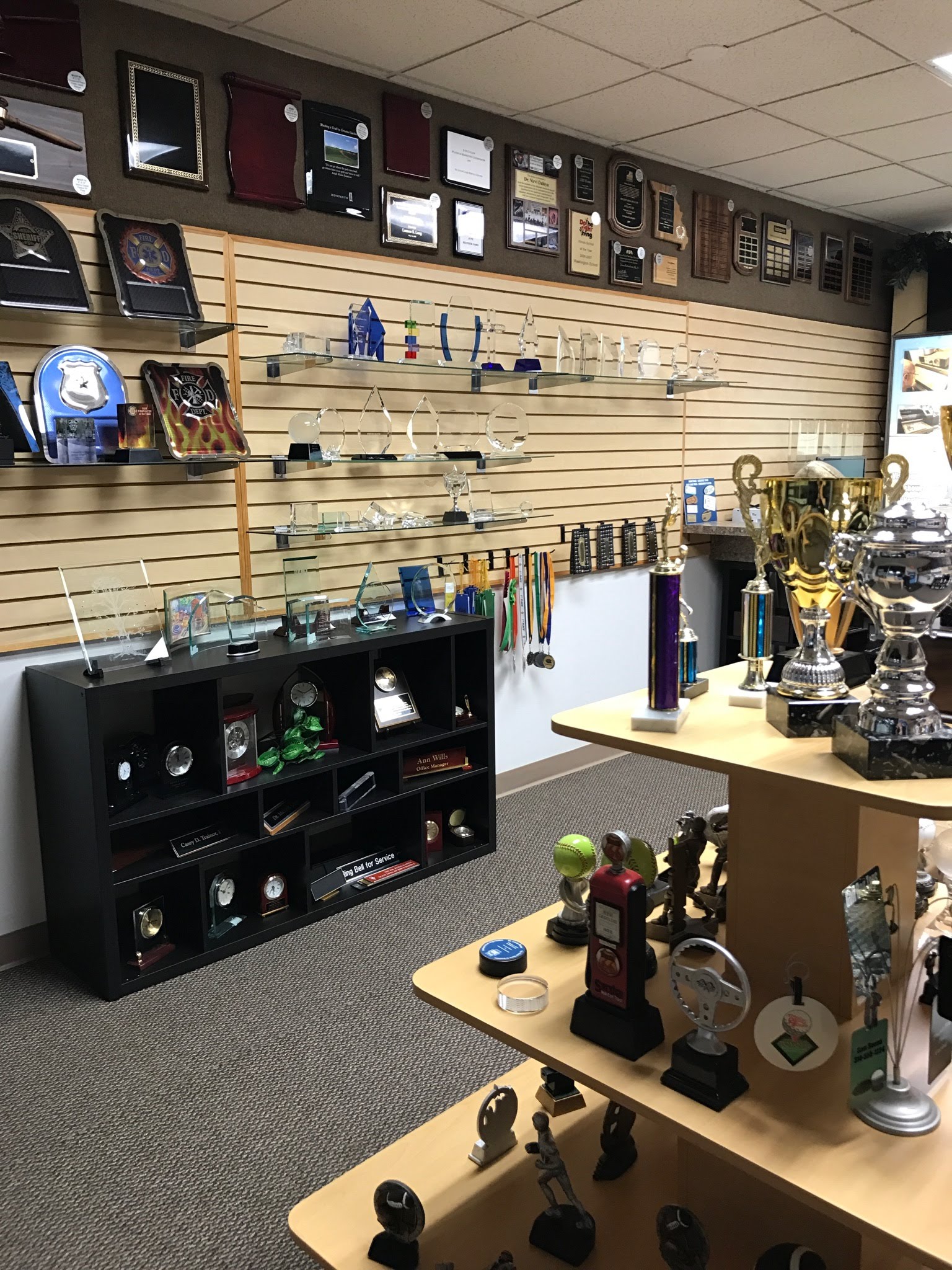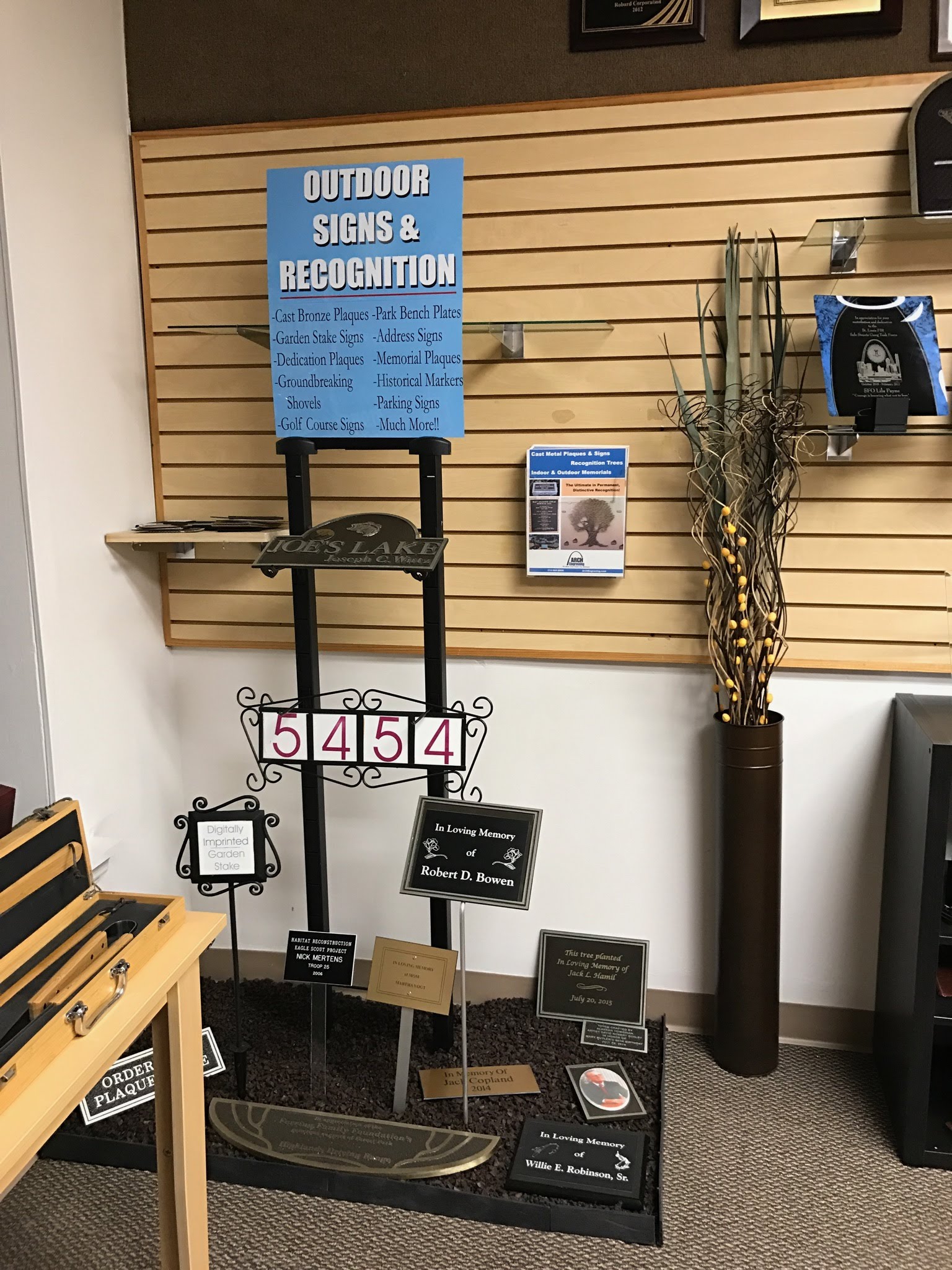 ---
Order turn-around times:
We pride ourselves on being able to say "Yes" to most customer requests. It's part of our "WOW Service!" approach. To help us say "Yes" to you, please read these guidelines:
Most routine orders, whether you're purchasing an item from us or we're engraving/imprinting on something you supplied, will be completed in about 5 to 7 business days after you approve the artwork proof.
Faster turnaround times may be available depending on whether we have the item in stock, our workload, holidays and other factors. An expedite fee may apply. Please consult your sales rep for more details.
Some products simply take extra time. For example, cast bronze plaques can take 4 weeks.
The best ways to ensure a great result within your needed timeframe is to get an early start on your project and promptly respond to requests for artwork approval.
---
Our Company
Arch has been providing outstanding craftsmanship and customer service since our founding in 1968. Over the years, our client base has expanded to include regional and national customers in addition to our many loyal clients in the greater St. Louis area. Our large and growing customer base includes large corporations, small businesses, non-profits, schools, hospitals, sports teams, and private individuals. We celebrated our 50th anniversary in 2018!
In 2022, we acquired the assets of Custom Crystal & Glass, a small company who provided - as the name implies - custom crystal and glass awards and gifts.
In 2021, we acquired the assets of Aubuchon Laser, a small company who specialized in industrial parts manufacturing.
In 2017, Arch Engraving acquired Major Promo Group, a small company specializing in awards and promotional products. Major Trophy Company was started by Sandy Breadman in 1962. Eventually, Sandy's daughter Sheryl took over the business and renamed it Major Promo Group. We acquired MPG when Sheryl moved to Florida in 2017.
​
In 2015, we acquired Stiern Laser. Our HQ and manufacturing operations are now located in the former Stiern building in Fenton. We continue to use the "Stiern Laser" and "SL Engraving" names.
​
We're well-equipped to handle a large variety of award, recognition, gift, engraving, imprinting and industrial engraving projects:
Laser engravers: CO2 & Fiber

Computerized rotary/mechanical CNC engraving machines

Full-color UV imprinting department

Sandblasters for glass and crystal

Vinyl sign plotter

Various shop equipment & machine tools to enable us to perform fabrication & custom work
​Our showrooms highlight a large variety of available engraveable gifts along with many samples of our work. Visitors are always welcome.
​
We are veteran owned and operated. We maintain memberships in a number of St. Louis area chambers of commerce and in the APA - Awards & Personalization Association.
​
---
Our Values
​
Great Quality!

"WOW" Service!

We are PROs!
---
Our annual holiday Toy Drive which rotates between the 3 major St. Louis children's hospitals.
---

JOBS - CAREERS

Whether we have active openings at any given time, we're always on the lookout for smart, friendly, motivated people.
Our Sales/Customer Service Team ...
If you're good with people that's a good start.
Must be a fanatic for customer service and detail!
Our Production Team ...
If you're good with tools that's a good start.
Must be a fanatic for quality and detail!
Knowledge of reading/using manufacturing or engineering prints is a plus
Experience with CorelDraw or other graphics software is a plus, but not necessary. We'll train.
Also for our production team, we're looking for 1 or 2 part-timers to supplement our staff during big projects, help when our folks are on vacation, etc. We want to add some flexible team members who would remain part time indefinitely ... stay-at-home Moms, semi-retired, 2nd job, etc.
Send your cover letter & resume to:
Arch Engraving
254 Northwest Blvd.
Fenton MO 63026