In 2017, Arch Engraving launched our new community service program. Each quarter, our team picks a worthy cause for us to help in some way. Below is information on the work we've done so far.
---
3rd Quarter 2017 Mary Culver Home for Visually Impaired Women - Kirkwood, MO
For more than 145 years, the Mary Culver Home has been a haven for women with vision loss. The primary admission criteria: the home is for women only and they must have an eye condition that could lead to vision loss or be legally blind.
In the Home's newsletter, we saw the ladies' Wish List. It included nail polish, postage stamps, soda, microwave popcorn, sno-cone cups, wine and margarita mix! So, our employees pitched in and we filled every item on their list. 4 of our team members delivered the goodies and the ladies loved it.
4th Quarter 2017 Cardinal Glennon Children's Hospital - St. Louis MO
SSM Health Cardinal Glennon Children's Hospital is a non-profit children's hospital, caring for children of all ages,
Our 2017 Cardinal Glennon Toy drive is complete. We collected over 120 toys to brighten the holidays for children at Cardinal Glennon! Thanks to everyone who donated.
Special Thanks to Tim Seibel of Fabick Cat who donated a case of cool Cat Skid Steer toys, and to South County Toastmasters, who collected toys for our toy drive at their holiday party.
We already intend to make a Christmas season children's toy drive an annual effort, and our goal for 2018 is 250 toys! Thanks again! Merry Christmas and Happy Holidays!
---
1st Quarter 2018 Peace Pantry in Cedar Hill, MO
The Peace Pantry is a non-profit food pantry that helps people in need in the communities of Cedar Hill, Dittmer, Catawissa, Morse Mill, Grubville and those areas in Robertsville that are in Jefferson County, Missouri.
The Peace Pantry provides emergency and long term help to low-income families and individuals. Their services feed the hungry, provide school supplies and clothing and share the spirit of the holidays with those in need.
Volunteers run the food pantry. Even full-time Director of Operations Robert Hanners is a volunteer.
We collected non-perishable food, clean used clothing and personal care items at both of our locations during the first quarter, and made our delivery to Peace Pantry on Good Friday, March 30.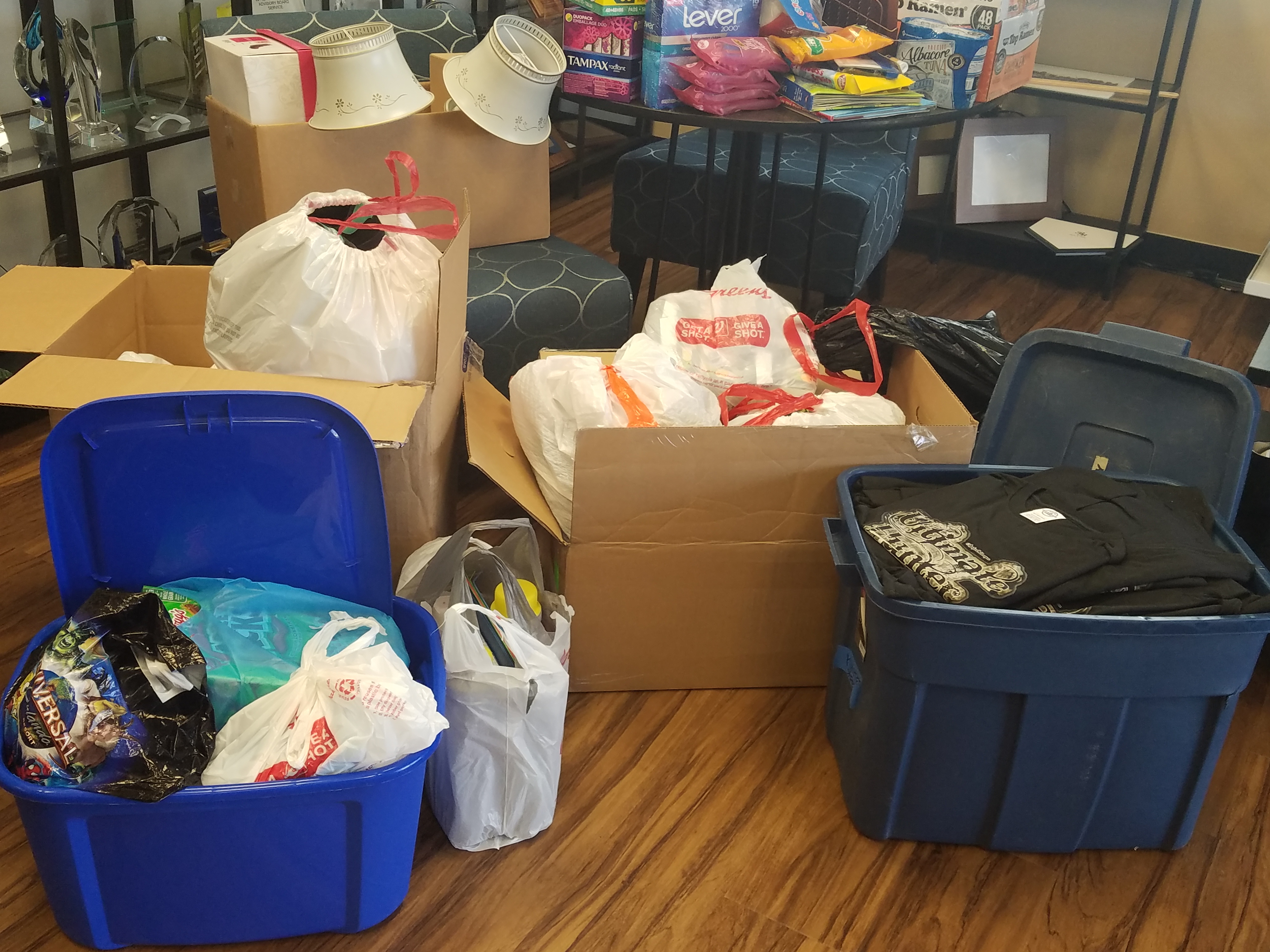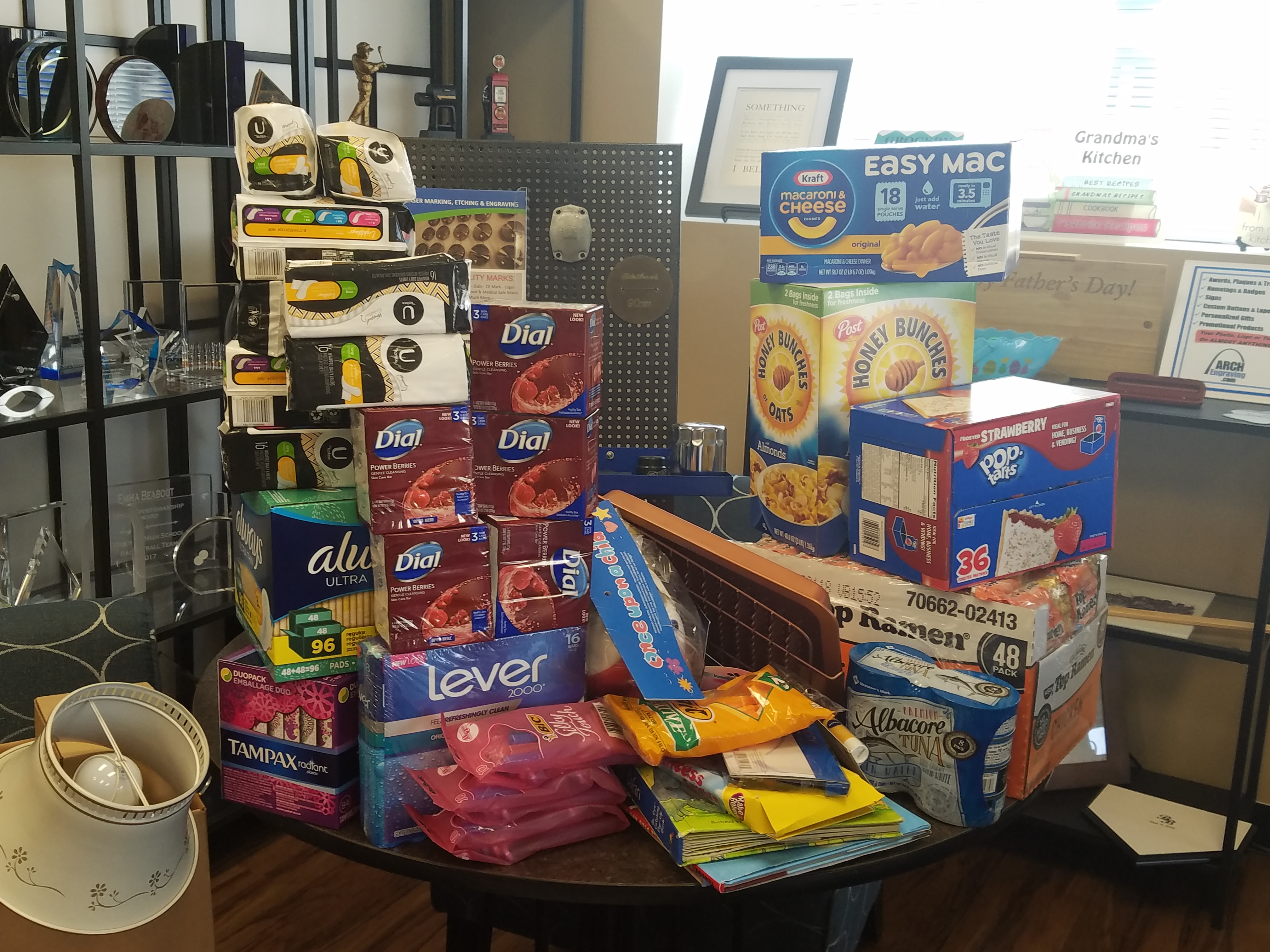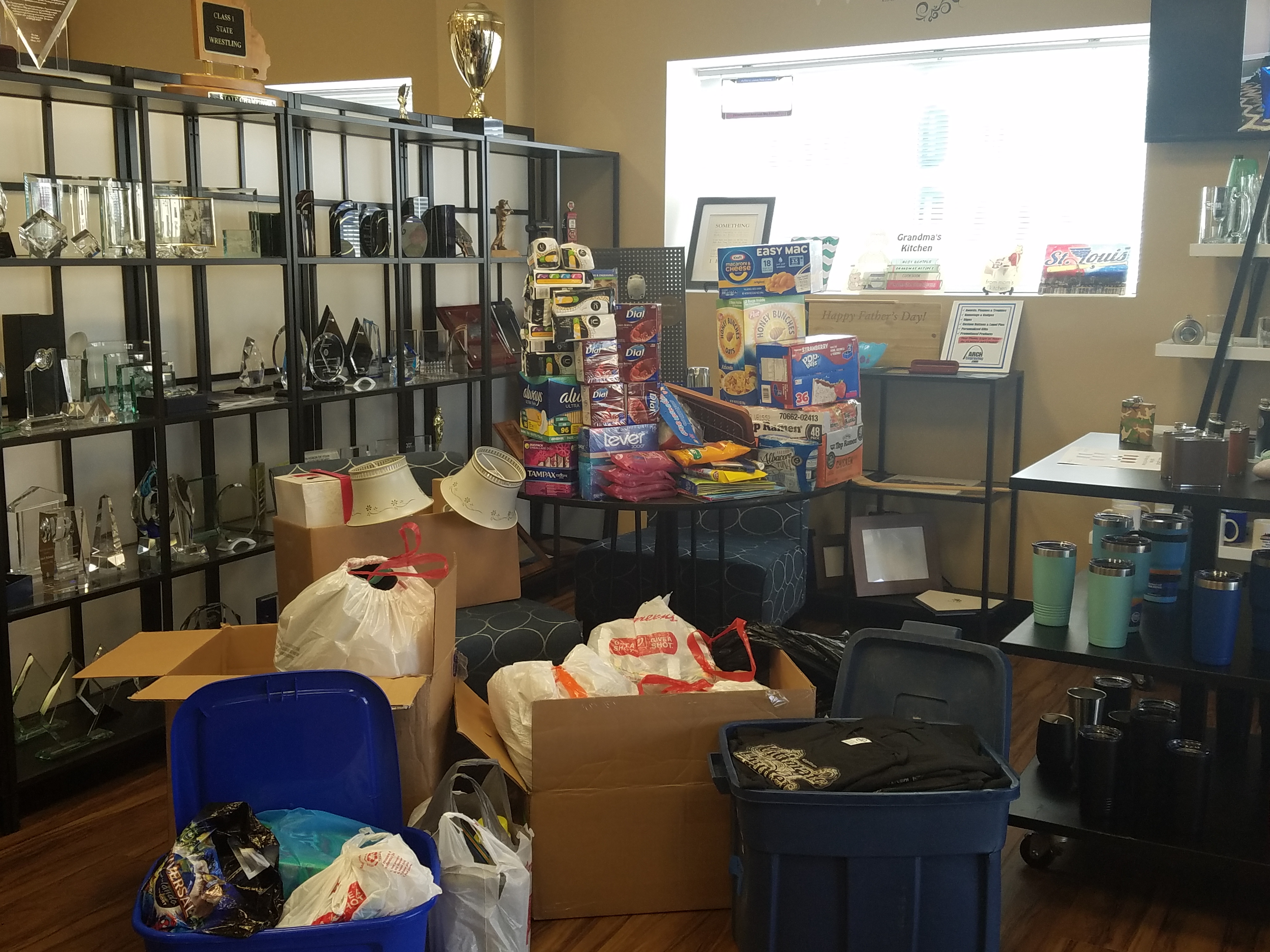 The mission of Stray Rescue of St. Louis is to lead the way toward making St. Louis a compassionate city where every companion animal knows health, comfort, and affection, and no stray is euthanized merely because he or she has been abandoned, abused, or neglected. Stray Rescue is out on the streets daily taking a progressive, proactive approach to establishing a permanent resolution to the stray companion animal problem through dedicated rescue efforts, sheltering, community outreach programs, education, collaborations and the encouragement of responsible pet guardianship. Stray Rescue of St. Louis is the largest no-kill organization in the city of St. Louis and surrounding area.
Virtually all of the pets we save have been abused and neglected. They've been dumped on highways or remote country roads. Abandoned in public parks, empty houses and dark alleys. Rescued from the torment of being bait dogs or prize fighters in dog fighting rings. We even save dogs left chained behind buildings and locked in houses after their owners had moved away.

We delivered a TRUCK LOAD of donated items to Stray Rescue on July 5, 2018!
THANK YOU to everyone who participated!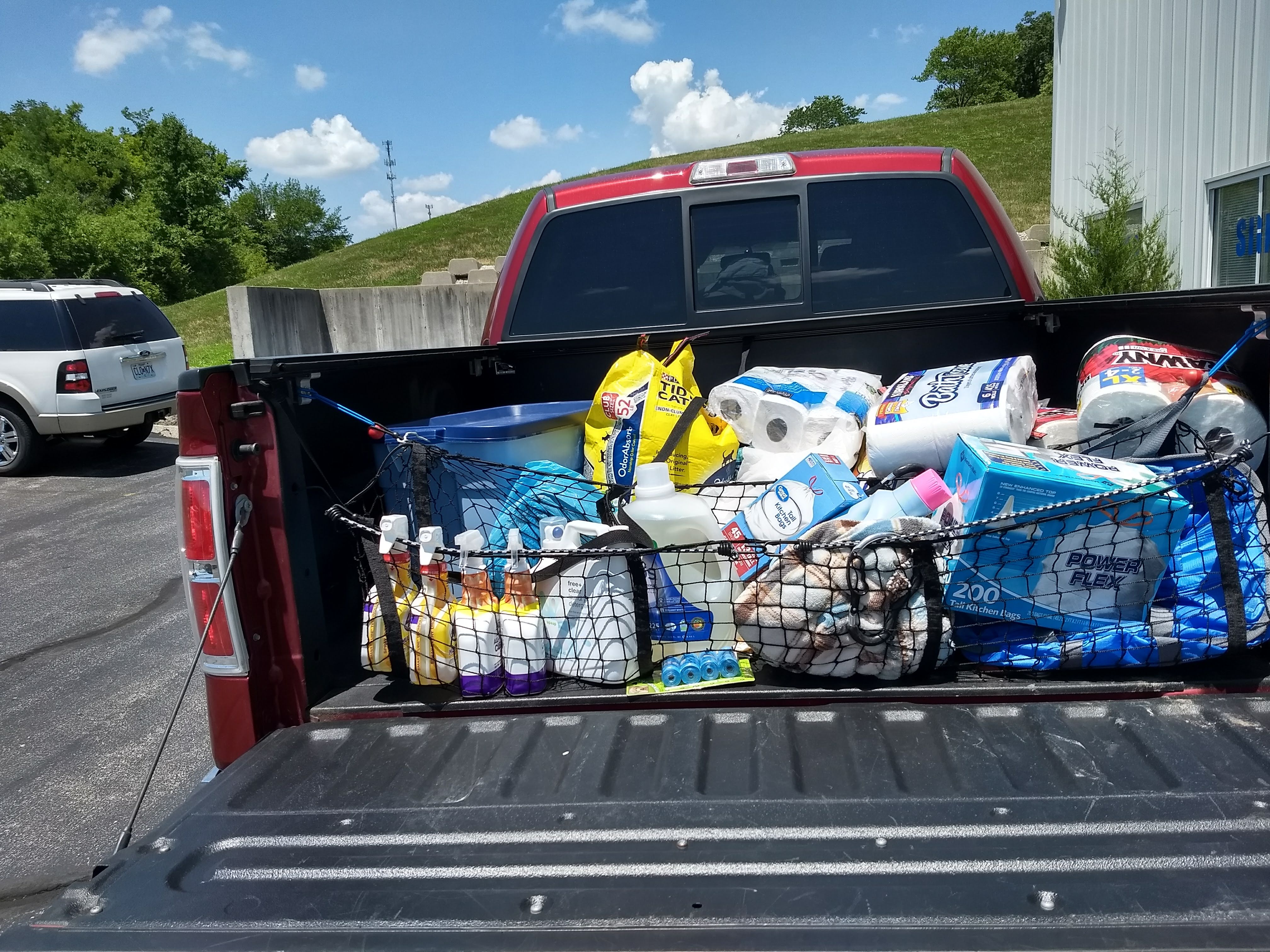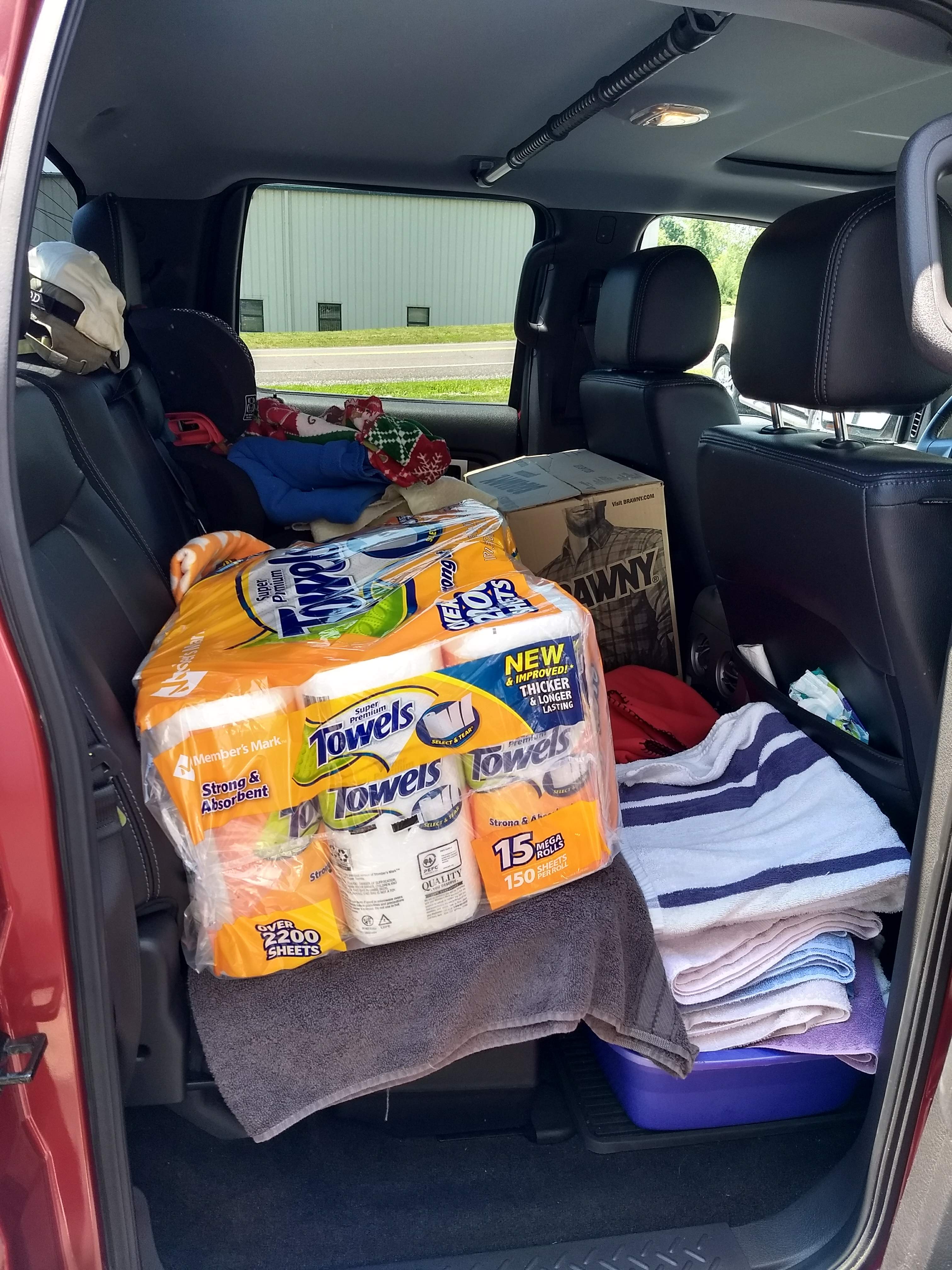 ---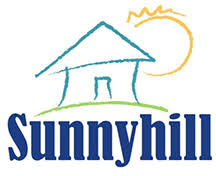 3rd Quarter 2018 Sunnyhill Inc.
Sunnyhill is a not-for-profit organization established in 1978 that provides residential support,
recreation & educational opportunities for children and adults with developmental and other
disabilities throughout the Greater St. Louis Area and surrounding counties.
Sunnyhill empowers people to become productive citizens and achieve their own dreams.
Residential services are community based and promote a persons dreams and independence.
Accessible recreation opportunities are available at their 65 acre adventure camp in
Jefferson County or through their On the Road Adventures program.
ITEMS WE'RE COLLECTING

• Paper Towels
• Toilet paper
• Trash Bags
• Spray cleaners
• Clorox Bleach
• Bleach Wipes

• Light Bulbs
• Flashlights
• Pots & Pans
• Windex
• Pinesol
• Batteries (AA & AAA)